Natural Grocers
 
Website:    https://www.naturalgrocers.com/store-location/cheyenne/
Address:
5166 Frontier Mall Drive
Suit 400
Cheyenne Wyoming 82009
Phone:
307.635.3800
"Our company has been in business since 1955. We are a company that is built on great intent and integrity. From the beginning we established a foundation we refer to as our Five Founding Principles.
1. Nutrition Education
2. Highest Quality Products
3. Affordable Pricing
4. Commitment To Our Community
5. Commitment To Our Employees
The Nutrition Company

Website:  www.nutritioncompany.net
Address:
1802 Dell Range
Cheyenne WY 82009
Phone:
307.634.6361
Owner: Chris Girany –  sales@nutritioncompany.net 
Sales:    John Chevarria CPT, FNS – John@nutritioncompany.net
                 Kate Maas CPT – Kate@nutritioncompany.net
"Founded in 1998 as an option for quality fitness supplement at competitive pricing along with a knowledgeable staff to help you meet your health and fitness goals. Nutrition Company of Cheyenne has grown to be the largest health and fitness supplement store in Wyoming at over 3000 sq ft . Nutrition Company of Cheyenne continues to offer the largest selection of National Brand supplements as well as certified employees who are not paid by commission and will not bait and switch you on products. We are truly locally owned and operated. Additionally we return approximately $8k a year back to the local community in various donations. Our pricing is based off wholesale, not retail. If you happen to find it cheaper, we will price match on the spot! Your success is our success. Better Selection – Better Pricing – Better Results – Nutrition Company of Cheyenne"
North Platte Physical Therapy: Cheyenne

Website:   http://northplattept.com/Cheyenne-South-Physical-Therapy
Address:
1900 Converse Avenue
Suite B
Cheyenne, WY 82001
Phone:
307-514-2392
"North Platte Physical Therapy is pleased to announce a brand new location at 1900 Converse Avenue. North Platte Physical Therapy South is open to serve their patients from 7AM – 6PM Monday through Friday. Services provided include: back and neck pain rehabilitation, outpatient wound care, post-op rehab, sports therapy, aquatic therapy, dry needling, kinesiotaping, women's health, work hardening, vestibular and neurological rehabilitation. Exit right off eastbound Pershing to avoid the roundabout. Walk-ins are always welcome. Call 307-514-2411 to schedule today"
GOLDs Gym facility of Cheyenne, WY 

Website:   http://www.goldsgym.com/cheyenne-wy/
Director:   Jeronimo
jeronimo@goldsgymwy.com
Address:
1616 east Pershing BLVD
Cheyenne, WY 82001
Phone:
307.778.5500
Discount memberships for GOLDs gym of Cheyenne Wyoming is available to all established patients at HMI. Please ask about the membership discount during your appointment for the annual membership benefits information. An annual evaluation is required for each annual membership renewal through HMI.
COMEA House & Resource Center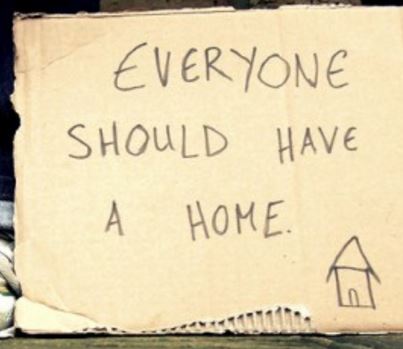 Website:  http://www.comeashelter.org/
Director:  Robin
Address:
1504 Stinson Avenue
Cheyenne, WY 82001
Phone:
307.632.3174
Fax: 
307.635.5240
COMEA is an emergency shelter, serving men, women, and families. Residents receive a nutritious breakfast and dinner, a clean bed, personal hygiene products, a hot shower, clothing, transportation assistance, employment aid, and case management support.
Currently COMEA can accommodate 58 men, 12 women (8 additional beds coming in early 2016), and 3 families.  We also have 12 transitional living apartments for individuals who need greater support.
Brant Audiology

Website:   https://www.brantaudiology.com/
Address:
2220 Dell Range Blvd, #102
Cheyenne Wyoming
Ph/Fax: 
Providers:
– Dr. Brant Christensen
– Dr. Ruby Zubrod
– Dr. Samantha
"Dr. Brant Christensen of Brant Audiology and Dr. Ruby Zubrod of Audiology and Tinnitus Center joined their practices in 2012. This partnership allowed both doctors the ability to provide better care to their patients.
As the largest comprehensive audiology clinic in Wyoming and Western Nebraska, we are passionate about serving people and improving their quality of life through better hearing. Even though we are the largest audiology clinic in this region, we pride ourselves in not losing the personal touch"
Serenity Counselling and Mental Health Services
307.509.9890

Website:     https://www.docmallory.com/
Address:
433 East 19th Street
Cheyenne Wyoming 82001
Phone: 307-316-3663
Our Philosophy: "Our philosophy of healthcare is expressed by treating the whole person and not just their symptoms. We are passionate about health and well-being with a focus on wellness, prevention and problem-focused care. Our providers offer traditional family practice services, functional medicine, osteopathic manipulation, regenerative medicine and hormone replacement therapy"
Thrive Health Services, LLLP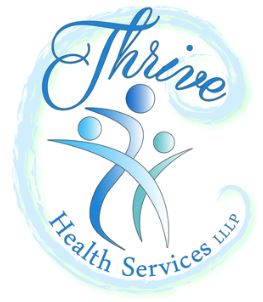 Website:     http://www.thrivehealthcareservice.com/
Thrive offers a comprehensive continuum of specialty services designed to empower and strengthen individuals, families, groups, and organizations.   At Thrive, we strive to provide competent and caring education, treatment, advocacy, and consultative services that are trauma-informed, child/youth-centered, family-focused, and community-based. Our services embrace the guiding principles of trauma informed care: (trauma understanding, safety & stability, cultural humility & responsiveness, compassion & dependability, collaboration & empowerment, resilience & recovery). 
Thrive's mission is to provide evidence-based clinical and consulting services to address a wide array of individual and societal issues and support others to make positive and enduring change. Thrive will accomplish and deliver our innovative services by offering comprehensive evaluation, clinical, case management, and aftercare services.  
Additionally, Thrive will provide best-practice program/organizational consulting, workforce development training, and clinical supervision services to empower healthcare professionals and services organizations to create and sustain successful business models and effective services practices.
Haven Behavioral Health Institute and Consulting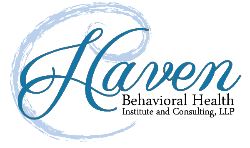 Website:     http://havenbehavioralhealth.com
"Enhancing Lives and Changing the Future"
Haven Behavioral Health's focus is on developing and implementing breakthrough and innovative behavioral health care systems, platforms, services, and projects to address gaps in treatment to at-risk and under-served patients and special populations. Haven consults with the frontline clinicians, physicians, nurses, behavioral health programs and healthcare policy leadership stakeholders to blend behavioral interventions through providing accessible, integrated, and targeted integrated-care services that bridge the gap between behavioral health and the health care ecosystem.
Serenity Mental Health and Billing 
Website:  
http://healthprovidersdata.com/hipaa/codes/NPI-1881145886-serenity-mental-health-billing
Medical and Mental Health Billing and coding services and billing management.
CARDIAC ECHO, LLC
Outpatient diagnostic cardiac sonography. 
Scott Elliot, BA, RDCS, RVT
Mobile Cardiac ECHO services.
PAULJORDANWASHBURNMD, LLC
A U.S. based strategic healthcare consulting and research business dedicated to complex disease management based on increasing individuals quality of life and maximizing healthcare systems regain financial stability.